DoValue S.p.A. a leading spceial servicer in Southern Europe has secured €689 million in new contracts from major Spanish banks and investors during the first nine months of 2023. This recent achievement confirms doValue's position as a leading servicing partner for Spanish banks and marks a significant step in the company's ongoing growth strategy.
The portfolios acquired encompass a mix of Non-Performing Loans (NPL) and Real Estate Owned (REO) portfolios. Over €250 million have already been onboarded this year, while the process of onboarding the remaining portfolios is currently underway.
This achievement underscores doValue's strategic approach to expanding its business by diversifying its client base and services. The contracts acquired demonstrate the company's commitment to fostering strong relationships with Spanish financial institutions. Among these significant contracts are partnerships with Banco Sabadell, CaixaBank, and the ongoing collaboration with Santander. In addition to expanding its client base, doValue is also diversifying its asset classes, offering a broader range of services to banks, including support for early arrears.
DoValue, with over 20 years of experience, is the largest special servicer in Southern Europe, managing over €120 billion in assets under management (Gross Book Value) across Italy, Spain, Portugal, Greece, and Cyprus. The company's activities significantly contribute to the growth and sustainable development of the financial system. Employing a dedicated team of 2,800 professionals, doValue Group offers an integrated suite of services, including the management of Non-Performing Loans (NPL), Unlikely To Pay (UTP), Early Arrears, performing credit, real estate management, master servicing, data processing, and various ancillary services for credit management.
As of 2022, doValue Group's shares are listed on the STAR segment of Euronext Milan (EXM). In that same year, the Group reported Gross Revenues of €558 million and an EBITDA (Earnings Before Interest, Taxes, Depreciation, and Amortization) excluding non-recurring items amounting to €202 million.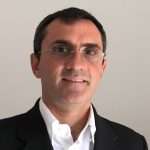 Blogger and Investment Management Advisor with focus on Distressed Assets & NPL. Massimo is Chief NPL & Fintech Editor at Credit Village Magazine.