The US Federal Trade Commission (FTC) and the Consumer Financial Protection Bureau (CFPB) have reached an agreement to require Trans Union LLC and one of its subsidiaries to pay a total of $15 million for failing to ensure the accuracy of tenant screening reports. This failure included the inclusion of inaccurate and incomplete eviction records in consumer reports, significantly impeding their ability to secure rental housing.
According to the complaint filed in court, the FTC and CFPB allege that Chicago-based Trans Union LLC, commonly known as TransUnion, and its subsidiary, TransUnion Rental Screening Solutions, Inc. (TURSS), based in Colorado, violated the Fair Credit Reporting Act (FCRA) by failing to ensure the accuracy of the information included in their tenant screening reports.
Inaccurate and outdated information in the tenant screening reports can significantly hinder consumers ability to secure new rental accommodations, leading to various consequential difficulties.
Under the proposed agreement, which requires approval from a federal court before taking effect, Trans Union LLC and TURSS will be required to pay $11 million to compensate consumers, along with a civil penalty of $4 million that will go into the CFPB's civil penalty fund.
This is the largest sum ever demanded for a dispute related to tenant screening activities by the FTC.
Additionally, the companies will be required to implement measures to address the allegations in the complaint and allow consumers to dispute inaccurate information in the future.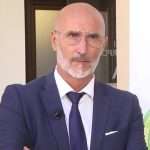 Managing Director of Credit Village, Roberto Sergio has more than 20 years of experience in NPL and distressed debt in the Italian and International market. He is the editor of the NPL column in Credit Village Magazine and the director of Credit Village's National NPL Market Observatory.