The SFA Structured Finance Association, an American association based in Washington DC, has launched the SFA ESG Disclosures initiative, which aims to establish best practices for the securitization industry to report and disclose ESG metrics that efficiently support decision-making across various asset classes.
The general working group has developed a principles-based approach to guide the development of best practices in securitization, while the RMBS and Auto ABS working groups have focused on specific disclosures within each of these areas of activity.
The emerging best practices aim to promote uniformity across various data sources by drawing upon and aligning with existing ESG frameworks, where possible. Additionally, they outline pathways for future stages of disclosure, identifying areas where market players can look to develop the most accurate and transparent communications to stakeholders on ESG issues.
As ESG continues to evolve over time, the SFA initiative will continue to collaborate with market operators and the institutional and political sphere to share and disseminate best ESG practices for the relevant industry.
For a comprehensive view, here are the links to the official documents:
https://structuredfinance.org/wp-content/uploads/2023/09/SFA-ESG-Best-Practice-Disclosures.pdf
https://structuredfinance.org/wp-content/uploads/2023/09/Appendix-for-ESG-Diclosures-Commentary.pdf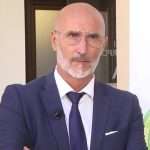 Managing Director of Credit Village, Roberto Sergio has more than 20 years of experience in NPL and distressed debt in the Italian and International market. He is the editor of the NPL column in Credit Village Magazine and the director of Credit Village's National NPL Market Observatory.