The Equifax group has made official the data relating to the third quarter of 2023 which, despite the critical issues of the US real estate market and beyond, show a positive trend on all the various indicators.
Third quarter 2023 revenue was $1.319 billion, up 6%, despite a weaker-than-expected US mortgage market, estimated to be down 29% based on Equifax surveys and the strengthening dollar American, which has negatively influenced the turnover of the group present in many countries around the world. Excluding Brazil revenue of $23 million not included in July guidance, third-quarter revenue was $1.296 billion, up 4%.
The 2023 cloud expense reduction was successfully implemented, resulting in savings of $210 million and expected savings in 2024 of $275 million.
Workforce Solutions' non-mortgage revenue increased 11% thanks to strong growth in the government sector. USIS (U.S. Information Solutions) revenue increased 7%, with revenue growth (again non-mortgage related) of 8% in the B2B sector and strong growth of 10% in the online B2B sector.
International turnover grew by 10%. The acquisition of Boa Vista Serviços, the second largest credit bureau in Brazil, has been completed, which will expand Equifax's capabilities in that rapidly expanding market.
The company reduced its forecast in anticipation of the impact of a continued negative trend in the US mortgage market. Full-year 2023 expectations were then reduced to $5.256 billion and adjusted EPS of $6.67 per share, a reduction of $44 million and $0.31 per share, respectively.
Equifax CEO Mark W. Begor noted that the company is confident in its future with its cloud transformation and new products that will drive growth in 2024 and beyond. Net income attributable to Equifax was $162.2 million, down 2% in the third quarter of 2023 compared to $165.7 million in the third quarter of 2022. Diluted EPS attributable to Equifax was of $1.31 for the third quarter of 2023, down 2% from $1.34 for the third quarter of 2022.
Download the entire report here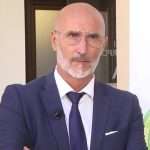 Managing Director of Credit Village, Roberto Sergio has more than 20 years of experience in NPL and distressed debt in the Italian and International market. He is the editor of the NPL column in Credit Village Magazine and the director of Credit Village's National NPL Market Observatory.