In the realm of Italian financial institutions, Luzzatti, a consortium company controlled by locally significant Popular Banks, is making significant strides. Following the success of similar ventures in recent years, the company is now embarking on a new and ambitious project – the structuring of a multi-originator securitization for non-performing loans (NPLs). This endeavor is set to feature the participation of fifteen banks, with ongoing negotiations to bring other significant institutions into the fold. The estimated overall Gross Book Value (GBV) for this project ranges between €350 and €400 million.
In addition to serving as the global coordinator, Luzzatti has taken a hands-on approach to this initiative, managing the selection of operation partners and spearheading the scouting and preliminary analysis of the portfolios being transferred by the originating banks. This securitization project is being structured with the support of Intesa Sanpaolo – Divisione IMI Corporate & Investment Banking, which assumes the roles of Arranger and Placement Agent. Dovalue has been entrusted with the crucial roles of Master and Special Servicer. Orrick Legal Firm is providing legal assistance to Luzzatti and the originating banks, while Chiomenti Legal Firm acts as the legal advisor to the Arranger.
The securitization project, scheduled to conclude in the fourth quarter of the year, is part of Luzzatti's strategy aimed at supporting the goals of reducing the gross NPL ratio for the shareholder banks.
Luzzatti's Commitment to NPL Reduction
The initiative by Luzzatti is not only a testament to its innovation but also a demonstration of its commitment to addressing the challenge of non-performing loans in the banking sector. By bringing together multiple banks for a multi-originator securitization, Luzzatti is taking a collective approach to deal with NPLs, which have been a concern for many financial institutions. This strategy aligns with broader efforts within the Italian banking landscape to improve financial stability and strengthen the industry.
Partnerships for Progress
The collaboration with Intesa Sanpaolo, as Arranger and Placement Agent, exemplifies how financial institutions are coming together to tackle complex financial issues collaboratively. By leveraging their collective expertise, the partnership aims to structure a securitization deal that optimizes the management and resolution of NPLs.
Additionally, the engagement of legal advisors such as Orrick and Chiomenti underscores the importance of legal expertise in complex financial transactions. Their involvement ensures that the securitization adheres to all legal requirements and provides security to all parties involved.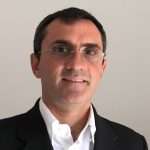 Blogger and Investment Management Advisor with focus on Distressed Assets & NPL. Massimo is Chief NPL & Fintech Editor at Credit Village Magazine.