Ellington Financial Inc. (NYSE: EFC, a real estate investment trust that invests in a diverse range of financial assets, including residential and commercial mortgage loans, and Great Ajax Corp. (NYSE: AJX), a real estate investment trust primarily investing in residential mortgage loans, jointly announced today that they have agreed to mutually terminate the merger agreement announced on July 3, 2023, with immediate effect.
The termination has been approved by the boards of directors of both companies after thorough consideration of the proposed merger and the progress made towards its completion. Additionally, Ellington Financial has agreed to make a payment of $16 million to Great Ajax, with $5 million to be paid in cash and $11 million paid as consideration for approximately 1.666 million shares of Great Ajax common stock, purchased at a per share price of $6.60. Ellington Financial will now hold approximately 6.1% of Great Ajax's stock. Moreover, an affiliate of Ellington Financial's external manager owned 273,983 shares of Great Ajax common stock as of June 30, 2023. Ellington Financial will continue to remain a securitization joint venture partner as well. Both companies intend to continue their collaboration on mortgage loan opportunities.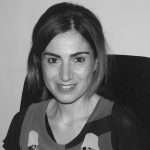 Press Officer at Credit Village Magazine, Antonella is specialized on topics related to debt collection, credit management and public administration.