Aryza Group,  provider of software solutions for credit management industry, has partnered with Parklawn Group, experts in secure storage and transportation solutions for the insolvency and restructuring sector in Canada. This collaboration aims to integrate Parklawn Group's services into Aryza's Insolvency offering, enhancing value for their clients. Parklawn Group manages assets for insolvency professionals under the Bankruptcy and Insolvency Act, ensuring secure custody and smooth asset return to creditors, thereby simplifying the process for trustees and administrators.
This alliance is driven by a shared vision of improving efficiency in the insolvency sector. By incorporating Parklawn Group's services into Aryza Insolv software, the  can expect reduced time and effort in asset return, addressing challenges related to difficult debtors.
The partnership not only adds value to Licensed Insolvency Trustees and Administrators but also fulfills their obligations to the Office of the Superintendent of Bankruptcy and creditors, while enhancing the overall insolvency ecosystem. Aryza Insolv is a comprehensive corporate insolvency case management software that streamlines the insolvency process for professional restructuring firms. It ensures compliance with statutory tasks and legislative changes, expediting the asset return process for creditors.
Parklawn Group's appraisal capabilities provide quick and accurate valuations for assets involved in proposals or bankruptcies, aiding trustees and insolvent consumers in making informed decisions. Aaron Brown, Managing Director at Parklawn Group, emphasizes the added value this integration brings to clients, while Brent Reuter, General Manager of Aryza North America, highlights the partnership's focus on efficiency, transparency, and exceptional service, aiming to redefine industry standards in the insolvency landscape.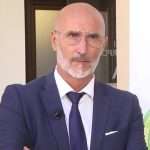 Managing Director of Credit Village, Roberto Sergio has more than 20 years of experience in NPL and distressed debt in the Italian and International market. He is the editor of the NPL column in Credit Village Magazine and the director of Credit Village's National NPL Market Observatory.