Mariano Chemes has been appointed as the new CEO of doValue Spain. He will replace the current CEO Francesc Noguera who will assume the non-executive presidency.
The news was recently  communicated to the staff.
Mariano Chemes boasts long experience in CitGroup and in 2019 he joined doValue where he held various roles of responsibility, from the latest as Chief BU Banks Officer, to the previous ones as Chief NPLs Officer and Chief Operating Officer.
As we remember, doValue had strengthened its presence in Southern Europe and especially in the Iberian Peninsula with the acquisition of 85% of the Altamira group for 360 million euros in 2019.
In 2023 doValue took on mandates in Spain for the management of NPEs for almost 700 million euros. Among the most significant servicing agreements signed was the one with Banco Sabadell and CaixaBank.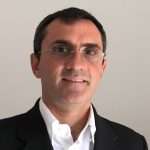 Blogger and Investment Management Advisor with focus on Distressed Assets & NPL. Massimo is Chief NPL & Fintech Editor at Credit Village Magazine.