King Street Capital Management recently announced the final close of its Global Drawdown Fund II ("GDF II"), a second vehicle of its kind, aiming to capture opportunities in distressed and stressed corporate debt, asset-backed credit, and claims. The fund garnered significant interest from a mix of new and existing international investors, with 80% renewing their commitments from the company's predecessor vehicle, GDF I. Leveraging King Street's integrated global platform, extensive network, and relationships, the Fund seeks out less liquid, longer-term opportunities arising from imbalances in the credit markets.
"With the close of GDF II, we are excited to expand King Street's robust product offerings, ranging from multi-strategy credit, real estate, CLOs, and opportunistic credit funds," stated Brian Higgins, Co-Founder, and Managing Partner of King Street. "The interest in GDF II underscores our expertise in the distressed sector and our over 28 years of experience in investing in special situations. We are pleased with the strong support from clients who renewed for GDF II and look forward to collaborating with new investors committing to the Fund."
Daniel Ehrmann, Partner, and Head of Restructuring at King Street, added: "We believe that the headwinds facing the global economy are giving rise to new credit scenarios and systems with a set of compelling, robust, and actionable opportunities. The flexible mandate of GDF II enables capitalization on a set of opportunities arising from distressed and dislocated credit globally."
GDF I, which completed its investment period this summer, closed in July 2021 with a total commitment of $1.2 billion fully invested.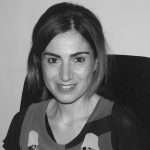 Press Officer at Credit Village Magazine, Antonella is specialized on topics related to debt collection, credit management and public administration.