B2 Impact ASA, the multinational corporation listed on the Oslo Stock Exchange and specialized in credit management and acquisition, has received confirmation from S&P Global Ratings that it will maintain its credit rating (Corporate Family Rating) at B+, with the outlook revised from Stable to Positive.
The Group has recently undergone a complete rebranding, changing its name from B2Holding to B2 Impact.
You can download the full document at this link:
https://storage.mfn.se/01c13895-d4e4-4e8a-9b1a-93618c559bdb/b2-impact-asa-sandp-research-update-26-oct-2023.pdf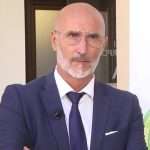 Managing Director of Credit Village, Roberto Sergio has more than 20 years of experience in NPL and distressed debt in the Italian and International market. He is the editor of the NPL column in Credit Village Magazine and the director of Credit Village's National NPL Market Observatory.