SoFi Technologies, Inc. (NASDAQ: SOFI), a comprehensive digital financial services provider catering to its members' diverse needs in borrowing, savings, spending, investment, and financial protection, hasdisclosed an arrangement to exclusively allocate a $375 million personal loan securitization exclusively with funds and accounts managed by BlackRock (NYSE: BLK) investment advisors.
"Having access to diverse capital sources is crucial in our endeavor to expand our lending capacities and enhance member services," stated Anthony Noto, CEO of SoFi. "BlackRock's impressive collaboration, smooth execution, and ability to invest across the entire capital structure have made them an outstanding partner."
To date, SoFi has traded over $14.5 billion and securitized more than $13.7 billion in personal loan collateral.
The transaction issuer will be SoFi Personal Loan Trust 2023-1 and will be supported by a pool of SoFi personal loan collateral. The settlement of the transaction is expected to take place by mid-November.
"SoFi has established a robust platform by focusing on its members and consistently innovating to meet their requirements. We are enthusiastic about helping them expand their lending business while simultaneously accessing distinctive investment opportunities, which is a significant part of the value proposition for our clients," remarked Gary Shedlin, Vice Chairman of BlackRock.
Citi is the Advisor and Initial Purchaser for this transaction.
About SoFi
SoFi (NASDAQ: SOFI) is a member-centered, all-in-one digital financial services provider with a mission to empower individuals to achieve financial independence and realize their aspirations. The company's comprehensive suite of financial products and services assists its 6.9 million SoFi members in managing their finances efficiently, offering swift access to the tools necessary to attain financial stability, all within a single application. SoFi also equips members with the necessary resources to succeed, including career advisors, Credentialed Financial Planners (CFP®), exclusive experiences and events, and a thriving community, as they journey toward financial freedom.
SoFi operates across three business segments: Lending, Financial Services – encompassing SoFi Checking and Savings, SoFi Invest, SoFi Credit Card, SoFi Protect, and SoFi Insights – and Technology Platform, which offers an end-to-end vertically integrated financial technology stack. SoFi Bank, N.A., an affiliate of SoFi, is a nationally chartered bank regulated by the OCC and FDIC, while SoFi is a bank holding company regulated by the Federal Reserve. The company is also the official naming rights partner of SoFi Stadium, the home of the Los Angeles Chargers and the Los Angeles Rams.
About BlackRock
BlackRock's mission is to ensure more and more people experience financial well-being. Serving as a fiduciary to investors and a leading financial technology provider, the company aids millions of individuals in building savings that serve them throughout their lives, making investing more accessible and affordable.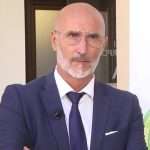 Managing Director of Credit Village, Roberto Sergio has more than 20 years of experience in NPL and distressed debt in the Italian and International market. He is the editor of the NPL column in Credit Village Magazine and the director of Credit Village's National NPL Market Observatory.