Andrea Enria, outgoing Chairman of the ECB's Supervisory Board, highlighted in a recent hearing how the European banking system has improved in terms of solidity and resilience. Banking institutions have reported an increase in the CET1 capital ratio, reaching 15.7% in the second quarter. Another indicator of stability is the average liquidity coverage ratio, which stands at 158%, well above regulatory requirements.
Bank profitability has hit new highs, with an average return on capital of 10% in the first half of the year, although this remains below the capital cost which is over 13%. Also significant is the decrease in the share of non-performing loans (NPLs), which fell to 1.8% in the second quarter, suggesting an improvement in the quality of bank assets.
Enria has highlighted the importance of careful risk management, especially in relation to exposure to the real estate sector and the implications of high-interest rates that could affect the ability of owners and families to honor debts. This is compounded by the challenges posed by climate risk and the need for banks to integrate such factors into their financial and operational strategies.
Another crucial aspect is the risk of cyber attacks, with Enria announcing the introduction of a cyber resilience stress test in 2024, intended to assess the ability of banks to manage and recover from serious cyberattacks. Attention also extends to financing mechanisms and depositor behavior influenced by digitalization and social media, which can generate volatility in uninsured deposits.
In conclusion, European banks are navigating a complex context, with pressures from various fronts, but continue to demonstrate considerable resilience and agility in strengthening their financial and operational position.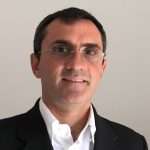 Blogger and Investment Management Advisor with focus on Distressed Assets & NPL. Massimo is Chief NPL & Fintech Editor at Credit Village Magazine.