Illimity Bank S.p.A. (illimity) has disclosed its financial results for the first nine months of 2023, showcasing substantial growth in its core banking activities and technological initiatives. The results, approved by the Board of Directors, reflect the bank's successful strategy and innovation in various sectors.
Key Highlights
Net Profit: Illimity's net profit soared to 75 million euros, marking a 48% year-over-year increase. This growth is attributed to the diversification of its activities in various SME market segments and the effective leveraging of technology, which enabled the bank to establish a significant partnership with Engineering concerning its IT platform.
– **Revenue Growth**: Revenues increased to 282 million euros, a 21% annual growth. This includes a significant rise in net interest income (up 27% year-over-year), driven by a 27% increase in customer loans and a 22% rise in net fees and commissions. These gains are a direct result of the development in credit and servicing activities. The "Other operating income/expenses" stood at 58.6 million euros, incorporating the revenue from the finalized partnership with Engineering, amounting to 54.0 million euros. Profits from closed distressed credit operations amounted to 24.2 million euros.
– **Operating Costs**: Operating costs were reported at 156.6 million euros, up from 140.4 million euros in the same period last year. The combined total of staff expenses and other administrative expenses rose by 10% year-over-year to 140.8 million euros. This increase is primarily due to the completion of staff sizing in operational structures. Depreciation amounted to 15.8 million euros, an increase following higher IT investments for launching tech initiatives in the previous year.
– **Credit Quality**: The bank maintained control over credit quality, with the cost of risk at 34 basis points, down from 42 basis points in the first half of 2023. The incidence of gross organic deteriorated loans, excluding positions covered by public guarantees, remained contained at 1.3%.
– **Capital Ratios**: Illimity's phased-in CET1 ratio stood at 14.75% (14.70% fully loaded), presenting a substantial buffer above the SREP requirement. The Total Capital Ratio was reported at 19.0%.
CEO and Founder Corrado Passera commented on the results, highlighting illimity's consistent growth trend since its inception while maintaining a contained risk profile. The net profit for the first nine months has already equaled the total for the whole year of 2022, propelled by growth in the core business and the IT platform partnership. The SME credit and services recorded a record quarter, and the distressed credit division saw increased profitability and origination volumes, focusing more on UTP and asset-based loans.
**Divisional Performance**
– **Distressed Credit Division**: This division reported a significant increase in profitability in the third quarter, with a pre-tax profit of 26.7 million euros, a 34% sequential increase. The nine-month pre-tax profit was 65.8 million euros, with net commissions up 42% year-over-year.
– **Growth Credit Division**: Continued its positive trend, recording a record quarter in profitability with a pre-tax profit of 26.3 million euros, a 42% sequential increase. The nine-month pre-tax profit nearly doubled year-over-year to 63.1 million euros.
– **Investment Banking Division**: Reported its best quarter ever with business origination at 100 million euros, an 82% sequential increase. The third quarter showed a pre-tax profit of 3.1 million euros, a notable improvement from the previous quarter.
– **illimity SGR**: Recorded a pre-tax profit of 1.3 million euros in the first nine months, driven by a significant increase in net commissions.
– **Digital Division**: Benefited from the accounting of 54.0 million euros related to the partnership with the Engineering Group, resulting in a pre-tax profit of 24.1 million euros for the first nine months, a substantial improvement from the previous year.
Illimity Bank's results demonstrate its robust growth trajectory and strategic focus on technological advancements and diversified banking services.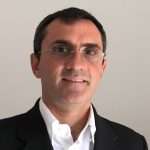 Blogger and Investment Management Advisor with focus on Distressed Assets & NPL. Massimo is Chief NPL & Fintech Editor at Credit Village Magazine.