KRUK Italia has recently announced the completion of its acquisition of a non-performing corporate secured credit portfolio from Banco di Desio and Brianza, through the SPV of the KRUK Investimenti Group. The transaction involves a nominal value of approximately 8.6 million euros, spread across 112 positions, now adding to the assets managed by the Group in Italy.
Roberto D'Orazi, Director of Strategic Transaction and Business Development at KRUK Italia, expressed satisfaction with the agreement: "This new partnership with a historic and territorial banking reality like Banco di Desio and Brianza is a source of great pride for the KRUK group."
Eleonora Lagonigro, Director of the Corporate Business Area at KRUK Italia, CBDO, and Board Member of AGECREDIT, as well as recently appointed Sole Administrator of KRUK Immobiliare S.r.l., commented on the importance of the operation: "The transaction concluded with Banco Desio and Della Brianza represents an important success for the Corporate business line of KRUK Italia which, together with the previous acquisitions concluded in the last year, consolidates the Group's constant presence also in this type of product."
The acquisition marks another significant step in KRUK Italia's growth strategy in the non-performing credit market, highlighting the ongoing interest of credit management companies in collaborations with banking institutions.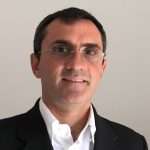 Blogger and Investment Management Advisor with focus on Distressed Assets & NPL. Massimo is Chief NPL & Fintech Editor at Credit Village Magazine.