Debt buyer PRA Group,  listed on Nasdaq, has announced its financial results for the third quarter of 2023 ("Q3 2023").
Among the key highlights is a 69.9% increase in investments in new portfolio acquisitions, totaling $311.2 million compared to the previous year's $231.8 million spent on acquisitions in the Americas and Australia. This marks the most significant quarterly investment since 2017.
Total cash collections amounted to $419.6 million, reflecting a 1.8% increase compared to $412.3 million in the third quarter of 2022 ("Q3 2022"). The increase is primarily attributed to higher collections in Brazil and Europe. However, recoveries decreased by $87.2 million for the first nine months compared to the same period the previous year.
The Estimated Remaining Collections (ERC) increased for the second consecutive quarter, reaching $6.0 billion.

Source: PRA Group

Source: PRA Group
To download the full Report click here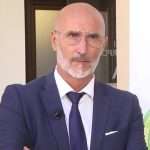 Managing Director of Credit Village, Roberto Sergio has more than 20 years of experience in NPL and distressed debt in the Italian and International market. He is the editor of the NPL column in Credit Village Magazine and the director of Credit Village's National NPL Market Observatory.