As per usual, Hipoges celebrated the 2023 International Women's Month with initiatives marked by the hashtag #HipogesWomensMonth. For several years now, the company has been sharing relevant data and information with the aim of giving greater visibility to the fight against gender inequality. During the month of March, Hipoges celebrates Women and Equality, both professionally and personally.
Among the people who take part on the Hipoges family, 57% are women, so we didn't want to miss out on the opportunity to celebrate 2023 International Women's Day by thanking all the amazing women who are part of this company and share information that can help raise awareness for gender equality.
This year, the theme set by the UN for International Women's Day 2023 (8th March) was "DigitALL: Innovation and technology for gender equality".  This theme aims to address the effects of the digital abyss between men and women, both socially and economically. It also underlines the importance of guaranteeing the rights of women and girls in digital spaces, combating gender-based violence on the internet and facilitating new communication technologies.
The integration of women into the world of new technologies offers more creative solutions and can prevent major losses. This is demonstrated  by UN  Women's  Gender Snapshot 2022 report, which demonstrates losses of up to $1 billion in GDP in low-income countries, with the number rising to $1.5 billion in 2025 if a solution for greater integration of women in the digital field is not proposed.
Thanks to advances in digital technology, we can face new challenges and strive to achieve the Sustainable Development Goals of the 2030 Agenda. However, the opportunities opened by the digital revolution, some situations still pose the risk of maintaining disparities between men and women. Inequality is increasingly evident in the context of digital skills and. Therefore, the development of a digital and inclusive education and transformative technology are fundamental.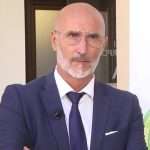 Managing Director of Credit Village, Roberto Sergio has more than 20 years of experience in NPL and distressed debt in the Italian and International market. He is the editor of the NPL column in Credit Village Magazine and the director of Credit Village's National NPL Market Observatory.