Today Intrum AB publishes its Annual and Sustainability Report for 2022 on the corporate website, www.intrum.com. The report describes how Intrum, as Europe's leading provider of credit management services, works to secure a functioning financial value chain for clients, their customers and society as a whole.
2022 in brief
As the market leader, Intrum has a central role in Europe's financial eco-system and in supporting a sound economy. In 2022, more than 4 million customers across Europe became debt free with Intrum. The financial value generated to Intrum's clients and portfolios increased from 75 to 89 BSEK. Despite a challenging macro-economic environment, Intrum's performance during 2022 was solid and continued its positive trajectory from past years.
Addressing the environmental impact of Intrum's business activities is a central part of the company's overall sustainability agenda. In 2022, Intrum began reporting to the Carbon Disclosure Project (CDP) and achieved a "B" rating, which is above the global average (C) and the sector average (C).
Comment by President & CEO Andrés Rubio:
"Our team of ~10 000 dedicated employees handled a challenging 2022 very well and, as a consequence, we are well-positioned to seize the opportunities that lie ahead.
2023 will be an important transition year for Intrum, as volumes for Servicing and potential investments are building up, and as the risk environment adjusts to increasing interest rates and risk premia.
Our long-term strategic priorities remain unchanged: profitable growth and improved effectiveness and efficiency.  The key themes for our long term development – Simplify & Focus plus Grow & Transform – will drive the commercial development of the company during the coming years."
Source: Intrum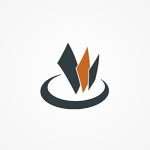 Credit Village is today the meeting and reference point - through its three areas, web, publishing, events - for professionals, managers, entrepreneurs and credit management operators. It was founded in 2002 with the aim of spreading the culture of Credit and Collection Management in Italy.