AMCO S.p.A. informs that  on 20 April 2023 Fitch has affirmed the Long-Term rating at
"BBB" and the Short-Term rating at "F2" with Stable Outlook.
The rating, aligned with the Italian Sovereign rating (BBB/Stable), testifies AMCO's solidity.
Fitch underlines AMCO's unique sustainable approach which supports borrowers' business
continuity, in particular SMEs, as well as the sound business expansion and diversification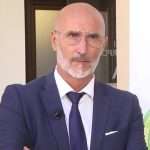 Managing Director of Credit Village, Roberto Sergio has more than 20 years of experience in NPL and distressed debt in the Italian and International market. He is the editor of the NPL column in Credit Village Magazine and the director of Credit Village's National NPL Market Observatory.