Caixa Bank presented the first quarter report. The NPL ratio remains at all-time lows (2.7%), with a coverage ratio of 76%, following an increase of two percentage points since December, while non-performing loans drop to €10.45 billion, down €243 million in the quarter. 
To check the full press release click here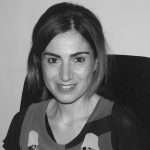 Press Officer at Credit Village Magazine, Antonella is specialized on topics related to debt collection, credit management and public administration.