High non-performing loans remain a significant challenge for the country's banking sector, said Association of Bankers Bangladesh Limited chairman Selim RF Hossain on Monday.
Selim made the comment at a press conference held at the BRAC Bank head office in the capital Dhaka.
The banking sector alone cannot address the growing non-performing loans as it has gone beyond the control of the sector,' said Selim, also the managing director and chief executive officer of BRAC Bank.
The crisis cannot be solved by the bankers or the Bangladesh Bank, but it requires collective efforts from the entire country and society, he said.
Mashrur Arefin, ABB vice-chairman and City Bank managing director and CEO, said that the supply of dollars improved, which made the foreign exchange holding in commercial banks positive from its negative position.
Despite various concessions granted by banks to borrowers to revive the economy during and after the Covid pandemic, amount and rate of defaulted loans have increased, he said.
According to Mashrur, the net opening position of dollar…
Source: New Age Business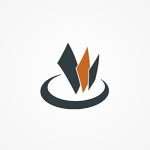 Credit Village is today the meeting and reference point - through its three areas, web, publishing, events - for professionals, managers, entrepreneurs and credit management operators. It was founded in 2002 with the aim of spreading the culture of Credit and Collection Management in Italy.