The State Level Bankers Conference (SLBC), the apex body that monitors priority sector lending in Maharashtra, has raised concerns about growing Non-Performing Assets (NPAs) in Mudra loans — the ambitious micro finance scheme of the Central government.
The Indian Express has learnt that in a meeting of the bankers' body on March 17, the SLBC secretariat recorded the 'concern' of the Executive Director of Bank of Maharashtra — the lead bank in the state for priority sector lending — about the 'sharp rise' in NPAs in Mudra loans 'in PSBs as compared to private banks' in the state. "He suggested that we act wisely and timely at all stages of credit disbursal. NPA percentage of Mudra as of September 30, 2022 in Indian Bank, Punjab National Bank (PNB), State Bank of India (SBI) and Union Bank was at 39%, 41%, 46% and 34%, respectively," states the records related to the meeting.
The records also contain explanations from representatives of banks in this regard — from finance in taxi and car loans to the smaller average ticket size. "Representative from PNB informed, that the NPA is mainly due to finance in taxi and car loans and that too mainly in Mumbai. General Manager, SBI informed that on account of smaller average ticket size at Rs 3 lakh, the delinquency is high. Out of the total portfolio, Parbhani district contributes 90% of NPA," the records show.
Mudra loans are categorised under Sishu (up to Rs 50,000), Kishore (Rs 50,001-Rs 5 lakh) and Tarun (Rs 5 lakh-Rs 10 lakh). They are distributed by banks, non-banking financial companies, micro finance companies, etc., with targets set at bank and district levels. The repayment time for these loans is between 3-5 years.
As of February 3, records show, the total sanctioned Mudra loans under the scheme stood at Rs 26,950 crore for Maharashtra. Of this, Shishu loans accounted for Rs 8,970 crore, Kishore for Rs 10,541 crore and Tarun for Rs 7,439 crore.
According to the records, Rs 612 crore turned NPA (9 per cent) in Shishu, Rs 2,693 crore (19 per cent) in Kishore and Rs 1,314 crore (12 per cent) in Tarun loans till December 31, 2022.
Maharashtra has reported an…
Source: Indian Express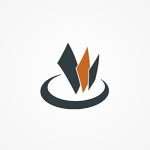 Credit Village is today the meeting and reference point - through its three areas, web, publishing, events - for professionals, managers, entrepreneurs and credit management operators. It was founded in 2002 with the aim of spreading the culture of Credit and Collection Management in Italy.