Africa's biggest lender by assets Standard Bank SBKJ.J said on Tuesday its proportion of non-performing loans would rise in the six months to June 30 due to high interest rates and inflation, especially in its main market South Africa.
"The group's credit loss ratio is expected to increase towards the upper end of (its) through-the-cycle target range of 70-100 basis points," it said in a trading statement.
A credit loss ratio is a measure of the quality of a bank's loan portfolio, and is calculated as the amount of loan losses that it experiences as a percentage of its total loans.
South African banks are the continent's biggest, and are often seen as conservative in how and to whom they lend.
But high inflation and a rapid rise in interest rates – up 4.75 percentage points in a year and a half – have pushed consumers and businesses into a corner.
This has been exacerbated by local issues of frequent rolling power cuts and a general collapse of government service delivery in terms of water, road and rail infrastructure.
Standard Bank's credit impairment charges for the five months ending May 31 were almost 50% higher than in the same period a year ago, the lender said, though they were still in its target range…
Author: Promit Mukherjee
Source: Reuters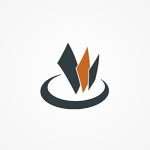 Credit Village is today the meeting and reference point - through its three areas, web, publishing, events - for professionals, managers, entrepreneurs and credit management operators. It was founded in 2002 with the aim of spreading the culture of Credit and Collection Management in Italy.