Secure Trust Bank (STB), an award-winning UK retail bank, has selected EXUS Software UK, the global leader in debt collections and recovery technology, to optimise its collections operations, through a data driven, zero customisations approach. EXUS' long-term experience from working with banking and finance institutions across 4 continents, coupled with its award-winning debt collections software platform, made them the ideal strategic partner for Secure Trust Bank.
Using a single platform, the bank managed to reduce the complexity of business processes, streamline all communications with customers and gain full visibility of the complete customer journey in collections. The system's high flexibility and ease of use allowed business users to configure business rules, workflows, I&E forms and Repayment Plans through an intuitive graphical user interface.
STB Director of Strategic Delivery, Nikki Tyler, explained their choice of supplier saying
"We selected EXUS as the collections system provider for vehicle finance due to their intuitive configurable system, EFS (EXUS Financial Suite). EXUS were able to meet all of our requirements as part of our RFP process which is now allowing us to manage our day-to-day collections capability in a more data driven flexible way. Throughout the implementation, EXUS worked in partnership with us to ensure we delivered a solution that worked."
EXUS Deputy CEO, Chris Maranis, commented,
"Our journey together with STB went through some pretty hard times, as the pandemic broke out just as we were starting the project. However, although most of the project took place remotely, the two teams managed to come close and have an excellent collaboration, which was based on the premise of co-owning the end result and overcoming any challenge along the way. During the project both teams challenged each other, always questioning how EXUS' debt collections technology could be best utilized to achieve STB's expected business results. Going live signals the start of a much longer journey, to which we are looking forward."
Source: Exus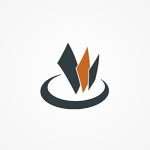 Credit Village is today the meeting and reference point - through its three areas, web, publishing, events - for professionals, managers, entrepreneurs and credit management operators. It was founded in 2002 with the aim of spreading the culture of Credit and Collection Management in Italy.