Intrum AB (publ) has issued a 2 year SEK 1.1 billion senior unsecured floating rate note with a coupon of STIBOR 3m + 800 basis points and a 2 year SEK 0.4 billion senior unsecured fixed rate note with a coupon of 11.875 per cent. The bonds were issued under the existing domestic MTN programme and will be listed on Nasdaq Stockholm.
"This refinancing builds on our funding franchise as well as our prudent approach towards managing our liabilities. We continuously explore opportunities to extend maturities, working with our investors to over time achieve the best possible pricing in the context of the prevailing market conditions. As a consequence, we have, over the last years, created a well termed out maturity profile with a competitive average pricing", says Michael Ladurner, Chief Financial Officer of Intrum.
Net proceeds will be applied towards general corporate purposes, including refinancing of existing debt.
Source: Intrum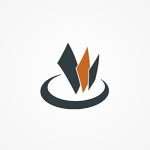 Credit Village is today the meeting and reference point - through its three areas, web, publishing, events - for professionals, managers, entrepreneurs and credit management operators. It was founded in 2002 with the aim of spreading the culture of Credit and Collection Management in Italy.