Aktos, a debt collection SaaS startup, has raised a $4.4 million seed co-led by 8VC and Crew Capital, the company tells Axios exclusively.
Why it matters: The $20 billion debt collection industry has lacked modern software and innovation.
How it works: Aktos' cloud-native software is designed to help third-party debt collection agencies manage their operations.
That includes processing and entering all the data around debts placed to them, tracking communications with debtors, as well as processing payments and invoicing.
"For a collector, it is their core system of record — every single thing that happens in a collection agency is going to be done in our software," Aktos CEO Peter Wang says.
Author: Ryan Lawler
Souce: Axios Pro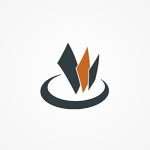 Credit Village is today the meeting and reference point - through its three areas, web, publishing, events - for professionals, managers, entrepreneurs and credit management operators. It was founded in 2002 with the aim of spreading the culture of Credit and Collection Management in Italy.