Credgenics, a debt collection platform, has announced the launch of ChatR, a WhatsApp-based two-way chat solution for debt collections. The solution, a first in the industry, Credgenics said, enables lenders and their empanelled collections team to engage with borrowers in a seamless, cost-effective, and secure manner through a verified business account while keeping the history of conversation intact for future viewing.
"ChatR can increase borrower engagement rates by up to 2.5 times, with delivery rates reaching as high as 85 percent. The adoption of ChatR for collections can drive an 18 percent reduction in the overall cost of communications with borrowers on an aggregate level," Anand Agrawal, Co-Founder & CPTO at Credgenics, said while talking exclusively with CNBC-TV18.com.
With more than 500 million daily active users in India, WhatsApp is the preferred digital mode of engagement across the country…
Source: CNBC TV18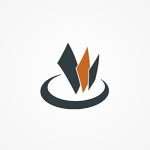 Credit Village is today the meeting and reference point - through its three areas, web, publishing, events - for professionals, managers, entrepreneurs and credit management operators. It was founded in 2002 with the aim of spreading the culture of Credit and Collection Management in Italy.