In 2022, Italy experienced a slight improvement in its banking sector, a much-needed break from a decade-long struggle. However, in 2023, non-performing loans (NPLs) have made a strong comeback, surpassing pre-Covid levels for the first time. This resurgence can be attributed to monetary tightening, high inflation rates, and sluggish economic growth, all of which are expected to push NPLs even higher, reaching their peak in 2024. This alarming trend is forecasted by the Italian Banking Association (Abi) and Cerved, with the credit deterioration rate for businesses expected to rise from 2.2% to 3.1% by December 31st and further consolidate at 3.8% by the end of 2024, eventually declining to 3.1% over the following 12 months.
Micro and Large Enterprises Bear the Brunt
According to the latest data from the Bank of Italy, following a minor increase at the end of 2022 (2.2% compared to 2% in the fourth quarter of 2021), the rate of credit deterioration for non-financial companies continued to rise in the first quarter of 2023, reaching 2.3%, up from 2% during the same period in 2022. Abi and Cerved, in their 2023-2025 Outlook, predict that this year's highest increases in NPLs will affect micro-enterprises (from 2.4% to 3.3%) and large enterprises (from 1% to 1.9%) on average. Among medium-sized enterprises (from 0.9% to 2.4%), those in the industrial sector (from 1.7% to 2.8%) and those located in southern Italy (from 2.8% to 4.0%) are expected to be particularly affected. By the end of 2025, this indicator is projected to return to levels similar to the current ones across all business size categories.
Services, Construction, and Agriculture at Higher Risk of Default
In terms of sectors, construction, services, and agriculture are most susceptible to increased credit defaults in both 2023 and 2024. According to the research, between 2022 and 2023, new defaults will increase across all sectors, starting with the secondary sector (from 1.7% to 2.8%) and the primary sector (from 1.8% to 2.8%). The tertiary sector remains the one with the highest deterioration rate, at 3.2% (up from 2.3%), followed by construction (2.9% from 2.1%).
Rising NPLs Across All Sectors in 2024
In 2024, the increase in new NPLs will affect every sector, with a more pronounced deterioration in construction (from 2.9% in 2023 to 3.9%), services (from 3.2% to 3.9%), and industry (from 2.8% to 3.5%). However, the industrial sector is expected to see the most significant improvement in 2025, returning to 2.7%. Despite a less intense decline (0.6 percentage points compared to 2024), the construction sector will remain the only one below 2019 values (4%) by the end of the forecast period. Agriculture is predicted to increase from 2.8% in 2023 to 3.4% in 2024 before dropping to 3.2% in 2025, still higher than the 3.1% in 2019.
According to Andrea Mignanelli, CEO of Cerved Group, "In this delicate economic phase, it is necessary to manage non-performing loans with stability and clear rules. Data, algorithms, and technology make it possible to efficiently dispose of them while continuing to finance businesses." Giovanni Sabatini, the General Director of Abi, warns that inflation, interest rates, and economic slowdown could lead to heightened financial risks for businesses, necessitating a review of certain existing European rules that penalize the renegotiation of bank loans.
The Italian banking sector faces a challenging path ahead in dealing with the resurgence of non-performing loans, driven by economic uncertainties and external pressures. Effective management, technological solutions, and regulatory adjustments will be essential in supporting businesses and safeguarding financial stability in Italy.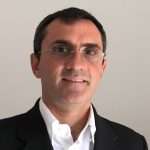 Blogger and Investment Management Advisor with focus on Distressed Assets & NPL. Massimo is Chief NPL & Fintech Editor at Credit Village Magazine.