The Norwegian group, listed on the Oslo stock exchange and led by CEO Johnny Tsolis, has released data for the third quarter of 2023. There was a slight 3% increase in revenue to 84 million euros compared to the same period in 2022, while there was a more significant increase in EBITDA, reaching 34 million euros, marking a 15% rise. On the investment side, there was a sharp decline with portfolio acquisitions amounting to 19 million euros (down 72%).
As known, Axactor operates in six European countries (Norway, Spain, Italy, Finland, and Sweden). Italy is proving to be the most successful country with growth performance superior to the other countries. At the end of the third quarter of 2023, the total income has nearly matched that of the entire 2022 fiscal year.
Below are the most significant data points (Source: Axactor)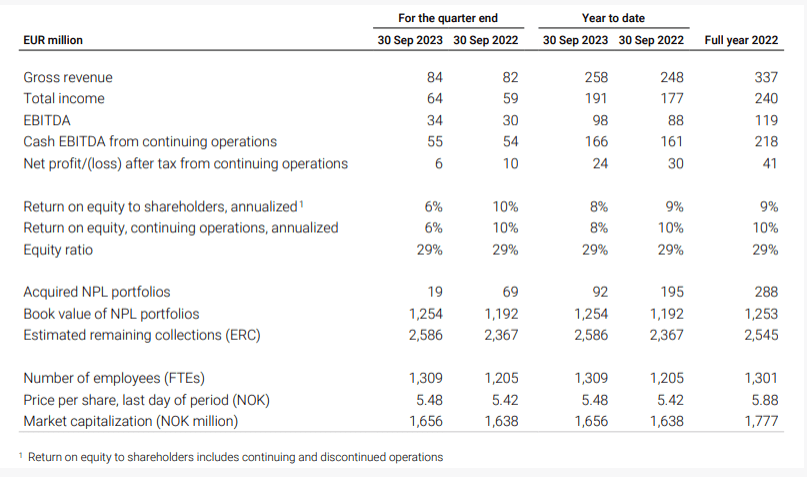 "During the quarter, we have successfully refinanced our 2024 bond maturity, and I am pleased to see that we now have no further credit maturities until June 2026. This gives us security in a turbulent financial market. Our plan is to use the available proceeds from the refinancing to invest in highly accretive portfolios going forward. Furthermore, I am satisfied to see continued growth on a range of key financial metrics, such as gross revenue and cash EBITDA," commented Johnny Tsolis, CEO of Axactor.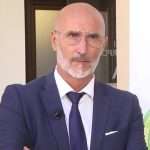 Managing Director of Credit Village, Roberto Sergio has more than 20 years of experience in NPL and distressed debt in the Italian and International market. He is the editor of the NPL column in Credit Village Magazine and the director of Credit Village's National NPL Market Observatory.