Encore Capital Group, the American debt buyer listed on Nasdaq, has announced its results for the third quarter of 2023. Among the most significant data, collections amounted to $465 million, with investments in portfolio acquisitions reaching $231 million, of which $179 million was invested in the United States. In terms of collections, performance remained stable, and the market conditions, which facilitated an increase in portfolio offerings driven by the rise in credit card debt (see our other article ) and the inevitable impact on consumers of the interest rate hike, enabled excellent investments in the acquisition of new NPL portfolios.
Ashis Masih, President, and CEO, stated that the focus of NPL acquisition investments has primarily been on the United States. Sale prices in the European market, where Encore operates through its subsidiary Cabot, are still too high; the market has yet to align with the increase in funding costs. In the USA, due to more favorable purchase opportunities in terms of volumes and prices, investments are made at a very attractive multiple of 2.4X. (The purchase price multiple is calculated as (cumulative collections + ERC "estimated remain collection") ÷ purchase price)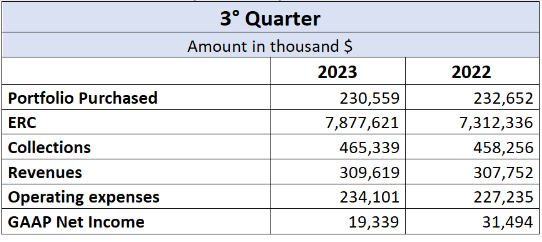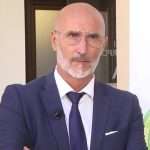 Managing Director of Credit Village, Roberto Sergio has more than 20 years of experience in NPL and distressed debt in the Italian and International market. He is the editor of the NPL column in Credit Village Magazine and the director of Credit Village's National NPL Market Observatory.