MyCredit,player specialized in the management of assets and NPL (Non-Performing Loans) and UTP Secured portfolios, has recently closed a securitization worth 190m GBV acting as arranger and noteholder. Gardant took on the roles of Master and Special servicer, corporate services provider, paying agent, calculation agent, and representative of the noteholders.
The securitization included a broad spectrum of impaired credits, predominantly backed by mortgage guarantees, originated from a leading banking group and other securitization vehicles. The overall portfolio consists of over 1,000 real estate assets.
Marco Giorgi and Andrea Ferrandi have been legal advisors of the deal, while Master Gardant was assisted by Eversheds Sutherland with lawyers Umberto Mauro and Rossella Severi.
"We are particularly pleased with the completion of this operation, entirely structured by the MyCredit team along with all the mentioned partners who provided their support: an important milestone for the growth of our group, firmly positioned in the non-performing real estate market," stated Mirko Tramontano, CEO of MyCredit.
"This operation confirms the centrality of master servicing and securitization services in Gardant Group's strategy, with the goal of offering our partners the broadest array of high-value services and solutions in the world of credit and its capital market structures," said Paolo Peruzzetto, head of business development at Gardant.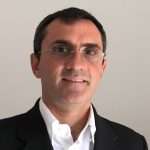 Blogger and Investment Management Advisor with focus on Distressed Assets & NPL. Massimo is Chief NPL & Fintech Editor at Credit Village Magazine.